Lizard CDs & Garb for the In-Touch, Outfitted Fan
You can buy Austin Lounge Lizards merchandise using almost any debit/credit card or PayPal, all simple & super-secure.* Just scroll down the page, select what you want & click the "Add to Cart" button. All shipping costs are included in prices, & we ship just about anywhere!
OR
If you prefer the old-fashioned snail-mail method, then just print our mail-order form here, complete it and mail it to us - our address is included on the form.
OR
Buy Austin Lounge Lizards music on iTunes!
*Our shopping cart takes you to a page where you can choose to check out with a debit/credit card or PayPal.
Austin Lounge Lizards on iTunes
Buy here with PayPal, on iTunes, or use snail mail
Buying directly from the artist is good for all of us!
Home & Deranged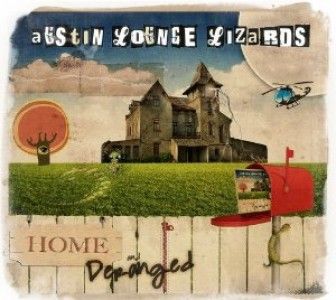 Still-New! Home & Deranged [2013]
Enough About Me

Spelunking with Joe King Carrasco

I Lied

My Bonnie Johnson

Intro to "Thank You ..."

Thank You for Touching Me There

Black Helicopters

If I Saw You All the Time

Too Big to Fail

Dumb Dumb Dumb

Got a Big Stupid On

Who Needs You?

Would You Like to Start a Band?
30 Years of Lost Luggage
A Live Anniversary Show with Lizards Past & Present.
Too Big to Fail

Life is Hard, But Life is Hardest When You're Dumb

Old Blevins

Jesus Loves Me (But He Can't Stand You)

40 Years Old and I'm Livin' in my Mom's Garage

Rocky Byways

The Drugs I Need

I Didn't Go to College But I Could Have

Wipeout

Neighbor of the Beast

Wer Ist Da

Bone Dry

June Apple / My Generation

C-U-B-A

That Godforsaken Hellhole I Call Home

Buenos Dias, Budweiser

La Cacahuata

Leonard Cohen's Day Job

Go Ahead and Die

Teenage Immigrant Welfare Mothers on Drugs

We Always Fight When We Drink Gin

Bonus Feature:

Too Big to Fail

Video
The Drugs I Need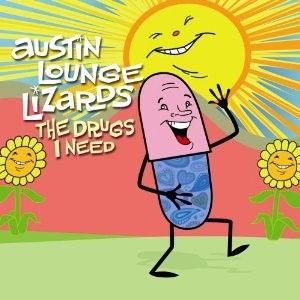 The Drugs I Need [2006]      
Go Ahead and Die

The Drugs I Need

One True God

Xmas Time for Visa

The Neighbor of the Beast

Wer Ist Da?

Buenos Dias, Budweiser

Toast the Earth with ExxonMobil

Ain't Gonna Rain

Banjo Players in Heaven

The Tower

Arnold

We've Been Through Some Crappy Times Before

 
Strange Noises in the Dark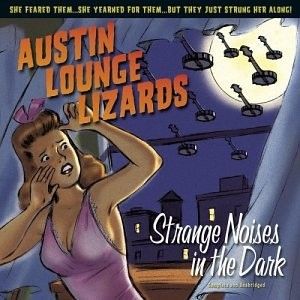 Strange Noises in the Dark [2003]
Strange Noises in the Dark
We Always Fight When We Drink Gin
Susie Rosen's Nose
You Can Eat Dog Food
Jesse + Phil
Merchants' Lunch
Tastes Like Chicken
The Lonely Yodeler
Why Couldn't We Blow Up Saddam
Snopes' Glory
The Miracle Baby
When I'm Cleanin' Windows
Maverick: A Love Song
Banana Slugs! Racing Down the Field (proposed UC-Santa Cruz Fight Song)
Lizards Times Twenty


Highway Café of the Damned

Hey, Little Minivan

Rasputin's HMO

The Grunge Song

He's Just a Friend

Industrial-Strength Tranquilizer

Paint Me on Velvet

Jesus Loves Me (But He Can't Stand You)

The Dogs, They Really Miss You

Put the Oakridge Boys in the Slammer

Old Blevins

Cornhusker Refugee

Stupid Texas Song

Pflugerville

Anahuac

The Chester Nimitz Oriental Garden Waltz
Never an Adult Moment
Never an Adult Moment [2000]
Grunge Song

Hillbillies in a Haunted

House

Forty Years Old and I'm Livin' in My Mom's Garage

Rasputin's HMO 

A Hundred Miles Of Dry

Big Rio Grande River

The Illusion Travels By Stock Car (Petty/Bunuel)

Big Ol' Bone

The Me I Used to Be

Waitin' on a Call from Don

The Beautiful Waitress

Asheville/Crashville
Employee of the Month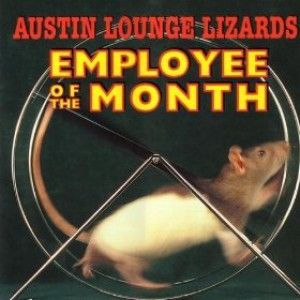 Employee of the Month [1998]
Stupid Texas Song

Hey, Little Minivan

The Dogs, They Really Miss You

Rocky Byways

Last Words

Monkey on My Back

Flatnose, the Tree-Climbing Dog

Love in a Refrigerator Box

La Cacahuate

Trailways of Tears

Leonard Cohen's Day Job

Momma Don't Allow

A. Minutes of the Last Meeting

B. Meeting is Adjourned


The Other Shore
Small Minds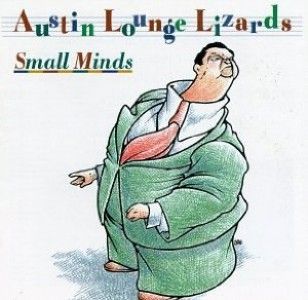 Small Minds [1995] (temporarily out of stock)
Shallow End of the Gene Pool

Half a Man

Old Blevins

Big Tex's Girl

Do Not Go to Tennessee

Truckload of Art

Gingrich the Newt


Irving

Life is Hard, But Life is Harder When You're Dumb

Bonfire of the Inanities


Mourning Edition 

Father of a Honky-Tonk Girl


Teenage Immigrant Welfare Mothers on Drugs